- News
- Articles
- Cast and Crew
- Characters
- DVD Set
- Episode Guide
- Episode Capsules
- Music
- Behind the Scenes
- FAQ


- Images
- Wallpaper
- Fanart
- Audio
- Video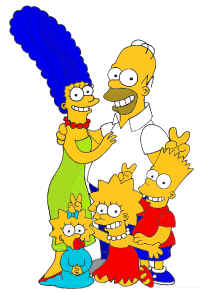 In 1995, Bill Oakley and Josh Weinstein were executive producers on the ground-breaking animated sitcom The Simpsons. As executive producers, and earlier as writers, their contributions led to many of what are considered to be the show's finest episodes, including the famous 'Who Shot Mr. Burns' two-part storyline that served as a season cliffhanger. It was during this time that they found themselves restricted in regards to the types of stories they could tell due to the lack of characters who were between the age of 10 and 30.
"When we were running The Simpsons, we were always frustrated," Bill Oakley explained, "because all the characters are either under the age of 10 or over 30-except for Otto so we cold never do any stories about people in that in-between age group since there wasn't anyone around-no high school, no college, no first jobs, no sex."
With a lot of ideas they could never use for The Simpsons, Bill and Josh decided if if they couldn't cover that ground on the show, a new show would have to be constructed where they could.
One idea for The Simpsons the duo had not produced was a story about the family visiting a downtown neighbourhood to visit a hip cousin, only to find they didn't understand what was going on in their new surroundings. The writers also found inspiration in underground comic books such as Peter Bagge's Hate and Dan Clowes' Eightball, for both visual and storytelling perspectives. From this, the seeds were planted for what would become Mission Hill.